Topic:

Photo Competition
Topic type:
Calling all photographers to share their creative genius and become World Famous in Te Arai. A chance to share how you see Te Arai. Only three entries per person allowed. Competition begins October 22nd, prizes will be awarded on 31st of January 2012. First prize is the latest book from Alan Miller- New Zealand Photographs. Second prize is the Anzang Nature and Landscape Photographer of the Year book - Australasian collection.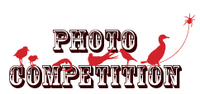 You will need to register to add your image to the photo competion. Once you are logged in:
1.) Go to 'Add Item' in the top menu
2.) Where it asks you Add a? Scroll down to select "Image"
3.) Add your login name as the title.
4.) Add in your description of the photo.
5.) Tag it as "Photo Competition"
6.) Browse for and upload your image.
7. Press "Create"
8.) Press the refresh button and you should see your image!
9.) Click on the 'Link Existing' button to the right of the image and the related topic 'Photo Competition'
10.) Press refresh and you should see your photograph placed beside the other entries.
was the last to edit Photo Competition
on Oct 27th, 2011 at 12:24 PM
created Photo Competition
on Sep 29th, 2011 at 2:28 PM